Services
We offer uniforms for the public and private sectors with a wide variety of manufacturers. We offer no charge alterations for any garments purchased from us, and nominal charges for tailoring and garments purchased elsewhere. Our services include graphic design, embroidery, and silk-screening to personalize your uniforms and garments.
We also specialize in uniform packages, custom in-store fittings, and we will visit your workplace for measuring and product demos.
UNIFORM PACKAGES
Take the stress out of ordering all of your workplace uniforms with uniform packages from Akron Uniforms! Packages are available for all of our uniforms.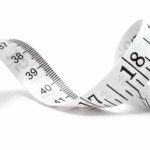 CUSTOM IN STORE FITTINGS AND WORKPLACE MEASURING AND PRODUCT DEMOS
Feel free to come to our store for a one on one fitting. If our hours do not fit in your schedule, or if you would like us to come to your workplace for product demos and fittings, give us a call at Akron Uniforms, at (330) 434-3033
IN STORE WAITING AREA – AKRON STORE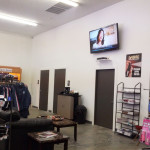 If you are having alterations done, you may wait in our on-site waiting area. Sit back and enjoy a cup of coffee, a snack, if you would like; and watch our large screen television while you wait.
ALTERATIONS AND TAILORING FOR MEN AND WOMEN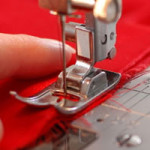 We offer an in-store custom fitting room, as well as on-site seamstress/tailoring services for both men and women. There is no charge alterations for any garments purchased from us, and nominal charges for tailoring and garments purchased elsewhere. Our experienced and talented tailor, specializes in hemming, shortening coats sleeves, skirts, resizing for changes in weight, replacing zippers, buttons, linings on coats, leather jackets, slacks and skirts.
SILKSCREENING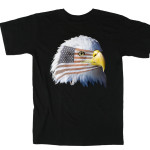 Custom designs may be printed on t-shirts, hoodies and more for uniforms, businesses, schools or any event. We can print on a variety of items from t-shirts, hoodies, aprons, team jerseys, to tote bags, sweatpants, shorts and more.
EMBROIDERY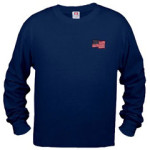 We can embroider lab coats, uniforms, regular t-shirts, polos, hoodies, jackets and more. We test our embroidery designs before anything is applied to your garment to ensure everything is done right the first time. Embroidered logo prices are by the stitch, so your logo will determine the cost of the job. We also do one and two line low cost embroidery for names, titles and company names.
GRAPHIC DESIGN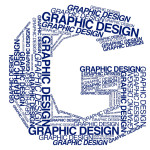 We can revamp or redraw your current logo, to make it clean and crisp for embroidery or silkscreening. Got an idea for a design but just not sure how to do it? Custom logos are our specialty. You think of it, and our designers will bring your ideas to life. With extensive expertise in applications such as Photoshop, Illustrator and more, our designers work with the latest state-of-the-art technology and equipment to ensure an accurate reflection of your goals and visions in a fresh and relevant way.